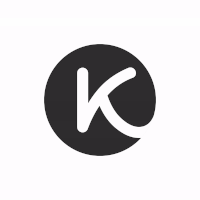 Lebt Gastronomie - DIANA QUACH aka DIRTY DQ, 28, Berlin
How long have you been working in the catering trade?
Since I was born theoretically haha :) As a child of two Vietnamese selling kebab with a snack cart and kebab kebab ;) Chinese pan, fries and co! And that in MeckPomm! hahaha real recognize real
What do you attach particular importance to in the catering trade?
QUALITY, passion and simply LOVE for cooking & eating, as well as for the products in general!
What are your gastronomic goals?
Hotel business with various restaurants and eateries. Something like "FrischeParadies" paired with Eataly and Metro haha.
What do you pay attention to when choosing your staff?
EMOTIONAL INTELLIGENCE, diligence, overview, heart and soul.
What do you think are the biggest problem areas in the gastronomy?
Service, communication and understanding.
What do you think is the biggest failure of gastronomers in Germany?
Premature action and opening of shops without a well thought-out concept. Mostly also change or loss of the chef and service staff. Opening a restaurant may be easy, but keeping it open is the true art of gastronomy!
What do you think are the special challenges for restaurateurs, especially in Germany?
Especially at times like these: - The unbelievably great shops or especially the newly opened Gastro Spots have it so hard and that hurts a lot. We are all in the same boat. WE ARE ALL ONE.
How far has digitalisation been implemented in the gastronomy industry?
Actually very very weak. But I am glad that you are now taking care of it and helping us! :)
Generally digitalized menus online are rare and should be standardized for all restaurants in the future. Who doesn't like to have a look at the menu of the restaurants before going there haha. Who knows it?
What do you think is the biggest development potential in the gastronomy?
Definitely online presence and delivery service! Also improved service structures.
How important is time management and efficiency?
VERY! Time is money, money is time. The better organized, the better managed. I learned or rather learned and saw from my parents especially these important gastro tips. MiseEnPlace! Putting the right people in the right position saves a lot :) Attention to detail and the job are everything.
How important is a transparent accounting in the gastronomy?
From 0 to 10? 10 hahaha so here too, the better and faster the billing, the happier the customer :) The customer is KING*IN!
Nobody likes to pay. But if you can optimize something, then definitely paying the bills in restaurants. I remember many a precarious situation where I just go to the waiter myself and give them money and go :) but no hard feelings haha.
How important is the expansion of the customer base?
In theory, one of the most important things, because you naturally want to gain more and more regular customers. And you can only get them through continuous quality and best service! So love for the job is everything :)